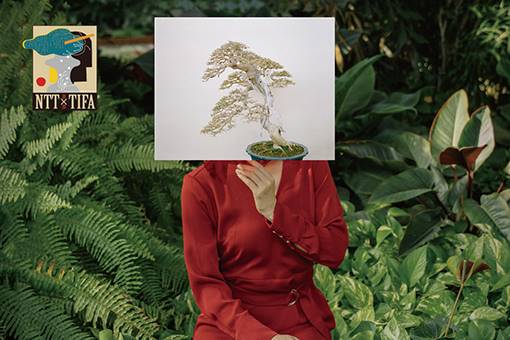 【CANCELLED】2020 NTT-TIFA Shakespeare's Wild Sisters Group Leisurely Pleasures・Casual Reflections
05/01(Fri)19:3005/02(Sat)14:3005/02(Sat)19:3005/03(Sun)14:30
Introduction
PERFORMANCE CANCELLATION
The performance is cancelled due to the outbreak of COVID-19.

Customers who have purchased tickets to 2020 NTT-TIFA Shakespeare's Wild Sisters Group Leisurely Pleasures・Casual Reflections can apply for a full refund until May 31, 2020. Refund will be processed automatically for tickets settled by credit card. Ticket holder with ticket previously settled by cash, please visit ArtsTicket System or call +886-4-2251-1777.

Customers with tickets issued from ArtsTicket System:


1. Payment settled by Cash
Refund can be processed at Taipei, Taichung, Tainan, Kaohsiung service centers before May 31, 2020. If unable to apply for refund in person, please mail the ticket(s), a copy of your passbook, and your contact information to National Taichung Theater before May 31, 2020, at

National Taichung Theater, Box Office
40756 No. 101, Sec. 2, Huilai Rd.,Xitun District, Taichung City.

*Please put a note of "2020 NTT-TIFA REFUND" on the envelope

2. Payment settled by Credit Card
Refund will be processed automatically.
Casual Reflections on Leisurely Pleasures (Xianqing Ouji, also translated as Casual Expressions of Idle Feelings) written in 17th was the first work in Chinese literature dedicated to le bon goût, documenting the art, design, and lifestyle of the times. Taking Casual Reflections as a starting point, director WANG Chia-ming sets out in an exploration of self-coordination during times of upheaval, quoting profusely from LI Yu's other works to peer into his creative soul.
Artistic and Creative Team
Founded in the summer of 1995, Shakespeare's Wild Sisters Group (SWSG) owes its name to the fictional character in Virginia Woolf's novel A Room of One's Own, meaning to liberate women's talents from the oppression of patriarchy. Limiting itself to no specific issues or conventional aesthetics, SWSG takes materials from all arts inspiring to create original theatrical works. The company has been invited to perform in Hong Kong, Macau, Beijing, Shanghai, Busan, Tokyo, Berlin, Singapore, Kobe, Paris, and New York, with international performances and cultural exchanges being a centerpiece for many years.


| Production Team |
Writer and Director/ WANG Chia-ming
Performers/ CHU An-li, CHENG Yin-chen
Stage Design/ CHUANG Chih-wei
Music Design/ LIU Wei-chih
Light Design/ WANG Tien-hung
Title
【CANCELLED】2020 NTT-TIFA Shakespeare's Wild Sisters Group Leisurely Pleasures・Casual Reflections
Time
2020/05/01(Fri)19:302020/05/02(Sat)14:302020/05/02(Sat)19:302020/05/03(Sun)14:30
Duration
75 minutes without intermission.
Notice
※Suggested for ages 18+
※Please arrive early for the performance. Latecomers may not be admitted.