The NTT is truly blessed.
Inside a perfectly constructed building are three professionally-equipped theaters and the Corner Salon, a multifunctional space. Adding the Outdoor Plaza, Outdoor Theater and Sky Garden into the mix, the entire NTT is an amalgam of enthralling stages from inside out and top to bottom.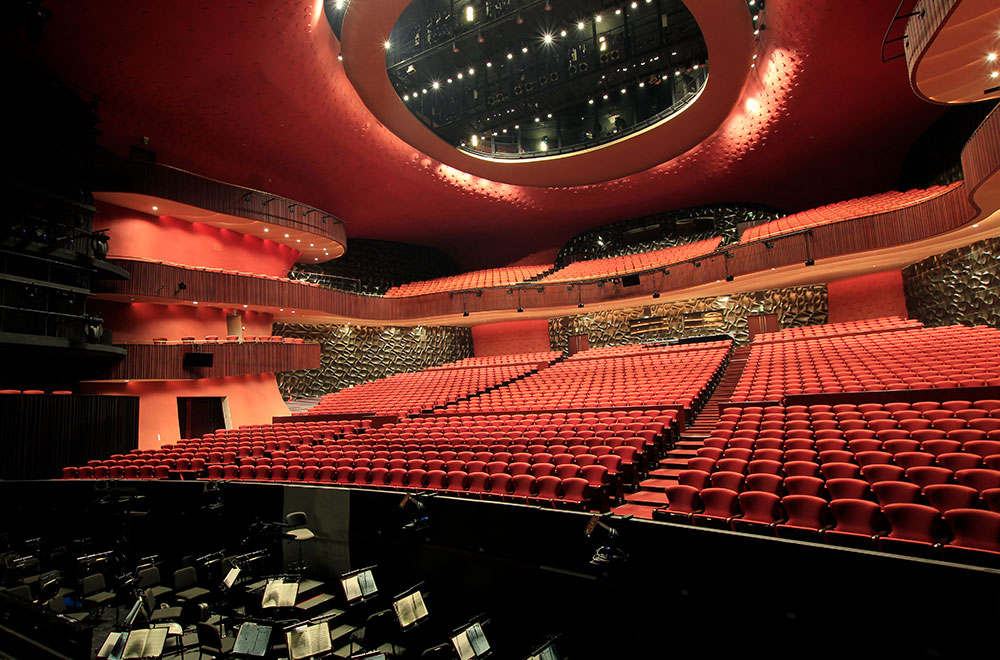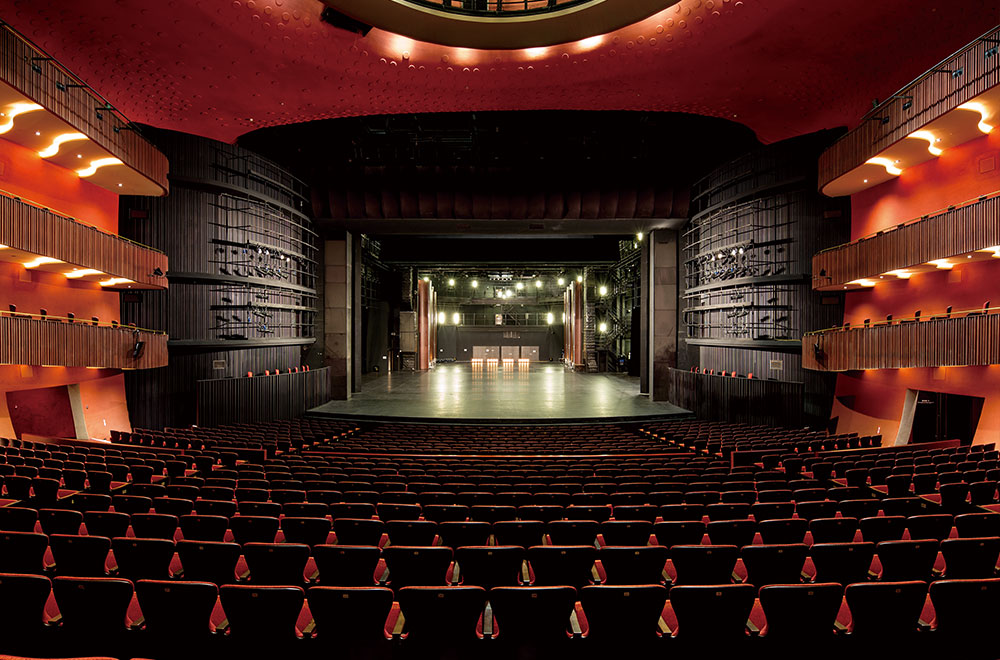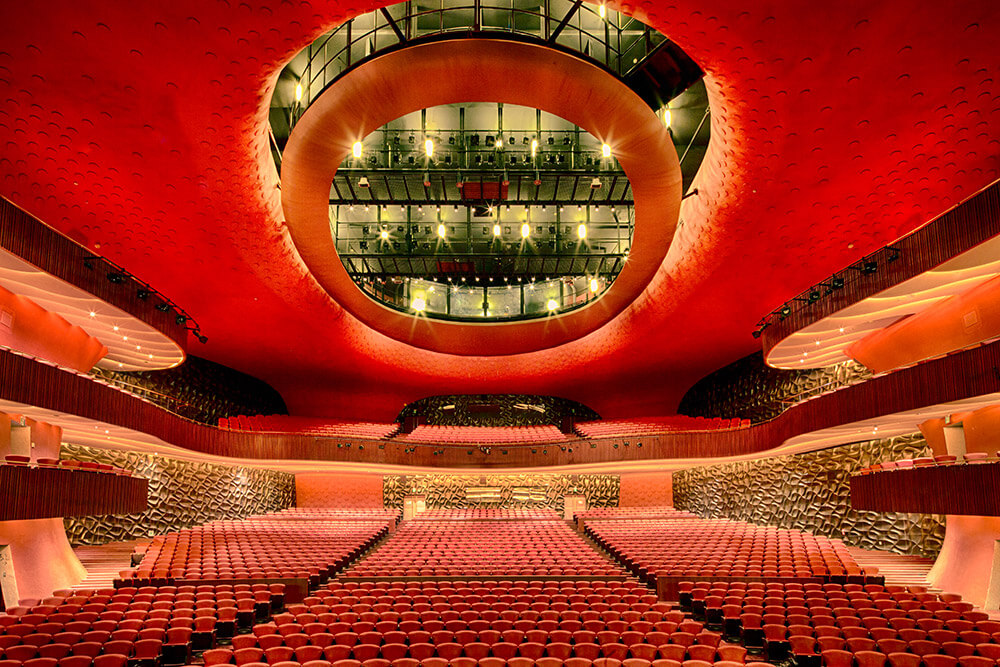 Grand Theater
The Grand Theater is a large, enticing space with a warm, red hue that beckons audiences to the proceedings happening on stage.
Located on 2F of the NTT with seating capacity of 2007 (1502 seats on 2F; 431 seats on 4F; 74 box seats), the layout is spacious and cozy with clear sightlines. The inner walls employ 3D-curved construction to ensure that patrons fully appreciate the theater's ambience. Audience seating is arranged in conventional European design of 20 connected seats in two raked levels. Under every seat is a ventilator providing more comfortable conditions during performances.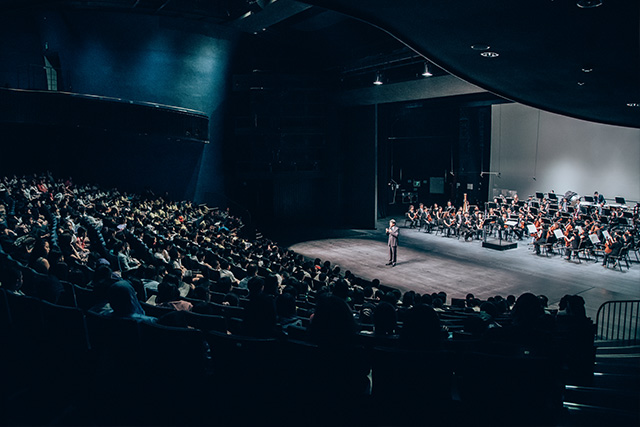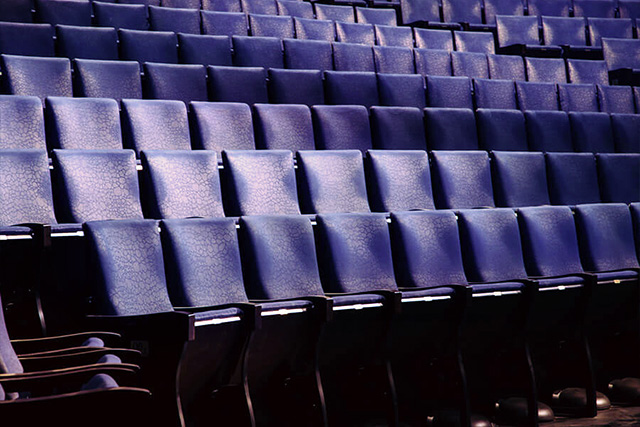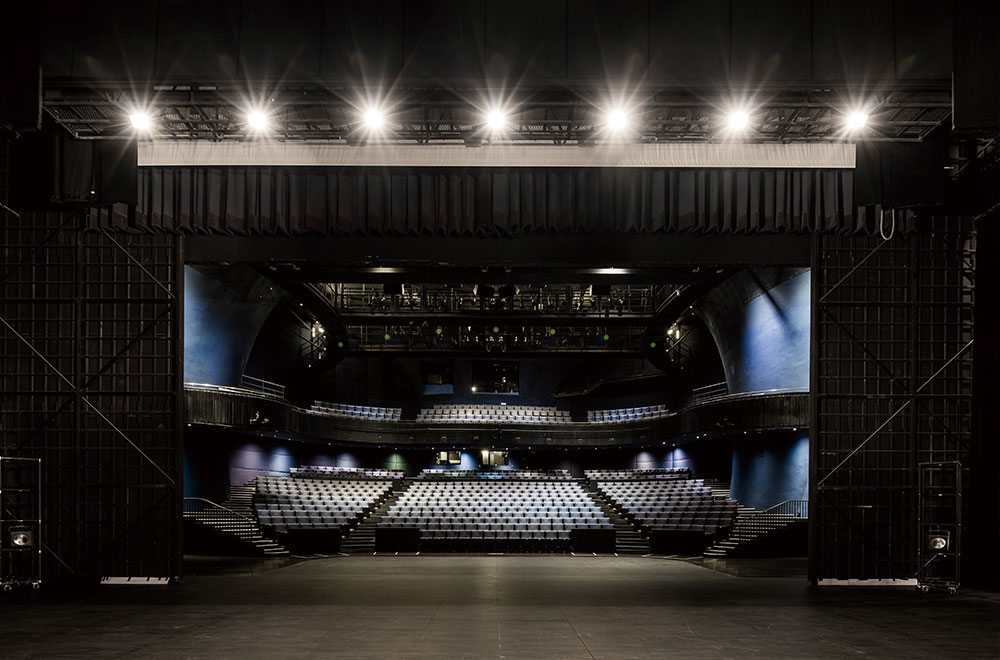 Playhouse
The flexible, multifaceted Playhouse has an ocean-blue interior.
Located on 2F, it has seating capacity of 794, designed to reduce the distance between stage and audience, emphasizing fluidity, asymmetry and depth, along with an unobstructed view from every seat. The design enables the theater to be intimate and flexible, inviting the audience into the middle of the action of a contemporary performance, bringing new meaning to the "living arts."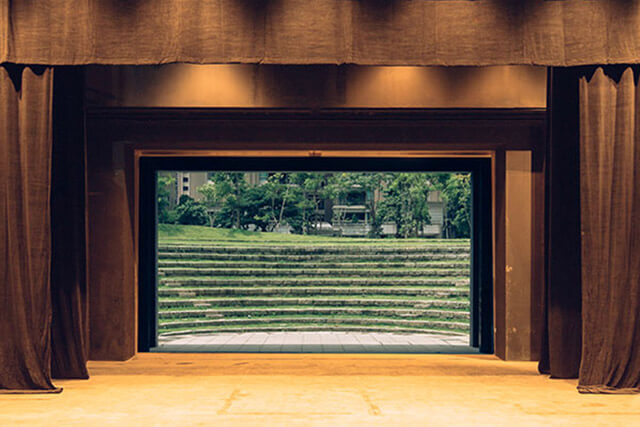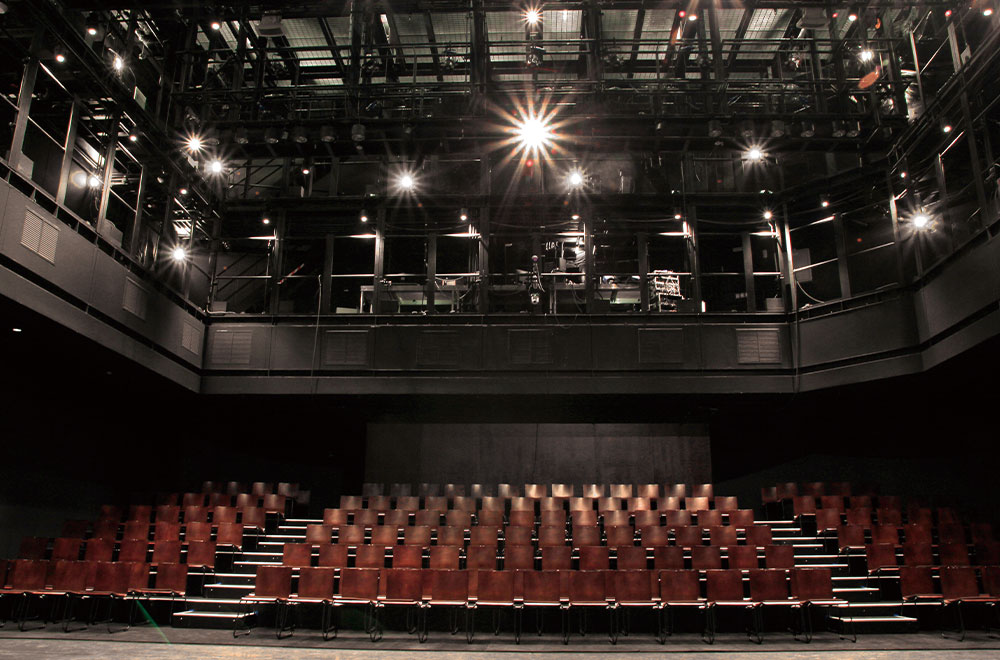 Black Box
Located on B2 with maximum seating capacity of 200, the Black Box can accommodate a variety of stage settings for experimental theater productions.
The theater's black interior is framed by two straight walls and two curved walls, the latter providing the audience a natural, cavernous ambience. One of the walls can be elevated (by machine), linking the Black Box with the Outdoor Theater, providing a broad range of creative possibilities.