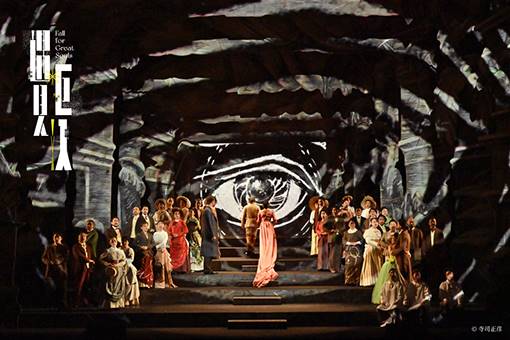 TSMC Title Sponsored Die Zauberflöte by W.A. Mozart
12/15(Thu)19:3012/16(Fri)19:3012/17(Sat)14:3012/18(Sun)14:30
Introduction
Premiered in 1791 and conducted by the composer himself, Mozart's last opera, Die Zauberflöte, has since established its status as one of the most beloved classic operas around the world with many of its pieces frequently adopted by TV and films scores. The fantasy follows the adventures of Prince Tamino on a quest to rescue Princess Pamina and the mission to restore the order of day and night in the process.
With charcoal animation and playful deployment of photography and video techniques, William Kentridge, the celebrated South African master of arts, retells this fascinating story as a nod to the tragedy of colonialism in the wake of the European ideal of enlightenment. The production also features world renowned opera conductor Darrell ANG and NSO to present this time-tested work.
Artistic and Creative Team
Conductor / Darrell ANG
Stage Director & Set Design / William Kentridge
Co-director / Luc De Wit
Revival Director / Miroku Shimada
Set Design / Sabine Theunissen
Costume Design / Greta Goiris
Lighting Design / Jennifer Tipton
Projection Design / Catherine Meyburgh
Lighting Design Associate / Scott Bolman
Vocal Coach & Rehearsal Conductor / HSU Chia-chi
Chorus Master / YANG I-chen
Rehearsal Pianist / SU Ying-chu
English Surtitles / Kelley Rourke
Dec. 15th & 17th 
Tamino / Terrence Chin-Loy
Pamina / LAI Chueh-yu
Papageno / Ilhun JUNG
Queen of the Night / Yoko Yasui
Dec. 16th & 18th
Tamino / Konu KIM
Pamina / Jenny Daviet
Papageno / CHAO Fang-hao
Queen of the Night / Viktorija Đurđek
Sarastro / Julian LO
Papagena / Jeannie CHIANG
First Lady / LIN Meng-chun
Second Lady / HSU Yu-chen
Third Lady / CHENG Hai-yun
Monostatos / Rios LI
Speaker, First Priest & Second Armored Man / TSAI Zheng-cheng  
Second Priest & First Armored Man / CHUANG Yun-ray
National Symphony Orchestra
NTT Choir
Production of New National Theatre, Tokyo, created at Théâtre Royal de la Monnaie in 2005.
Title
TSMC Title Sponsored Die Zauberflöte by W.A. Mozart
Time
Approx. 180 minutes with a 20-minute intermission
Duration
Approx. 180 minutes with a 20-minute intermission
Language/Surtitle
Performed in German with Chinese and English surtitles
Price
(Thu., Fri.)600/1000/1500/2400/3200/4200/5200
(Sat., Sun.)900/1500/2000/2600/3600/5000/6000
Sponsor
Sponsorship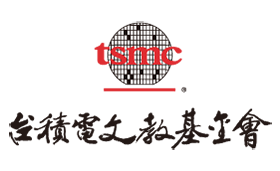 Special Thanks to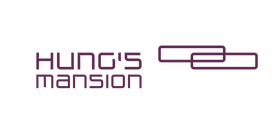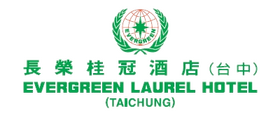 Ticketing Info
NTT Member pre-order from 2nd August. Tickets available from 9th August.
Early Bird Package for NTT Members
From 2nd to 8th August, 25% off regular ticket price for first section's programs for NTT Members.
※No limits on price categories and amount of tickets.
Ticket Package
20% off for one or more tickets to performances of Tannhäuser and Die Zauberflöte
NTT X WEIWUYING Special Package: Purchase one or more tickets over NT$1,200 of Tannhäuser / Die Zauberflöte in National Taichung Theater + one or more tickets over NT$1,200 of Don Carlo / The Turn of the Screw in Weiwuying and receive a 20% off discount
Other Discounts
10% - 25% off for NTT membership holders.
10% off for National Theater and Concert Hall, National Kaohsiung Center for the Arts (Weiwuying) and National Symphony Orchestra membership holders.
10% off for CTBC Bank, E.SUN Commercial Bank and Taishin International Bank, Bank SinoPac and Cathay United Bank credit card holders.
50% off for disabled persons plus one companion, and senior citizens 65 or above (ID required at entrance).
25% off group ticket price for groups of 20 or more per program.
※Only one discount may apply per purchase.
※Tickets purchased as a ticket package can not be individually returned or exchanged.
Notice
※Approx. 180 minutes with a 20-minute intermission
※Performed in German with Chinese and English surtitles
※Pre-performance talk begins 40 minutes before the performance.
※Suggested for ages 7 and above