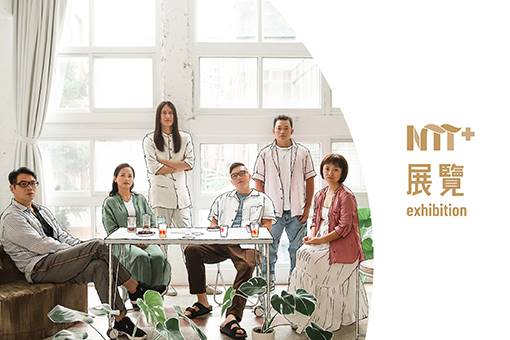 Staff Only, Not Only Staff
2020/11/13(Fri)~2020/12/06(Sun)
Introduction
Revealed: 'invisible' to 'visible'
Expose backstage on stage, create the glamourous appearance for heroes behind the scene to be seen.
Theatre is a magical space, it is a place to turn illusion into reality.
There were a group of dreamers and a group of dream constructors…
Artists expand their imagination to create, at the same time, a group of professionals behind the scene build their dream in reality.
They are the technical team in the theatre, spending long hours from 9am to 10pm, (in)visible in every corner of the stage.
initiated by theatre lighting designer CHUANG ChihHeng, co-created with photographer Terry LIN and theatre set designer LIN ShihLun, focusing on 'human' as core curational idea, six experienced practitioners were invited from various practices behind the scene, HOU Wenshuo (Stage manager), SU Chunhsueh (Technical Director), WU Wanping (Master Electrician), WU Chingyuan (Sound Engineer), WU Chaiwen (Wardrobe) and Oliver CHEN (Theatre Manager), they shared their professional experiences, personal insights, daily working environment and working tools as four different aspects of appreciation context. This is a non-documentary approach, incorporate magical techniques of theatre creation to present heroes behind the scene on stage, acknowledge the spirit of technical professionals in the performing arts.
To create a work in theatre is similar to a jigsaw puzzle. It involved the effort of coordination, collaboration and trust in completing a mission within a specific time. In this project, the spotlight is not for usual 'on-stage' performers but focusing on those who usually arrive earliest in the theatre and the last to leave, the technical
professionals. On this tailor-made stage, we revealed the 'invisible' to 'visible'.
Artistic and Creative Team
Curator:CHUANG Chihheng
Persona:WU Chaiwen、WU Wanping、WU Chingyuan、HOU Wenshuo、Oliver CHEN、SU Chunhsueh
Photographer:Terry LIN
Artistic Design for photography & Venue Design:LIN Shihlun
Gaffer:Nick HUNG
Stylist:Major Tom
Hair & Makeup:Sunny HSU
Director of video installation:CHUANG Chihkeng
Technical director for photography:HUNG Chihlung
Creative Advisor:TUNG Yuting
Curator assistant:TSENG Yenmin
Photography assistant:HUANG Changchih、Ko Ko Chi、Joan HUANG、LIN Xiaoqian、Rabi Lin、Yu Peiyu、Alan CHEN、LIN Chien-tzu
Styling assistant:Michel、Summer
Hair & Makeup assistant:CHEN Kerong、Frankie CHEN
Styling for concept development:LEE Yushen
Producer:Cordelia YANG
Executive producer:TSAI Yichuan、Elvis KUO、CHUANG Hanling
Trailer and Opening documentary:CHEN Yanhong
Opening Director:Jay CHEN
Opening music design:LO Chihsuan
Technical director for exhibition:HUANG Changchih
Persona interview:TSOU Shinning
Article for persona interview:CHEN Yuchun
Production: AYE Studio
Presenter: National Taichung Theater
Venue for photography: National Theater & Concert Hall
Venue for the workshop: Taichung City Tun District Art Center
Special thanks:Creative Performing Arts、Hispot Workshop、Sound Fair、Ramp Music Studio
Title
Staff Only, Not Only Staff
Time
2020/11/13 (Fri.) - 2020/12/06 (Sun.)