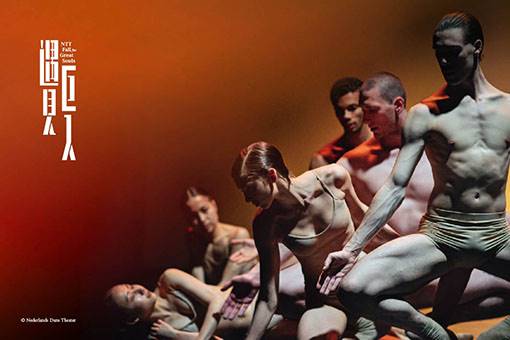 Nederlands Dans Theater NDT 2 Ten Duets on a Theme of Rescue╳ Cluster╳Bedtime story
10/06(Fri)19:3010/07(Sat)14:30
Introduction
The dancers of NDT 2 in Friday night's performance at the Joyce look absolutely primed for main-company action. They are pliant, exquisite technicians with superb musicality and sense of dynamics.The New York Times
The dancers are beautifully articulated, knife-edge virtuosi, with an assurance that belies their youth. Dancing Times
Every time NDT 2 hits our stages, the usual superlatives fall flat in speechless admiration at 16 dancers, who can handle anything the top-ranking choreographers care to task them with.The Herald
NDT 2 is a distinct phenomenon, and phenomenal.The Independent
Indulge in an enchanting event of dance with Nederlands Dans Theater NDT 2 program, featuring three remarkable works. With six dancers, Edward Clug's Cluster intertwines intricate choreography with minimalist music, creating a mesmerizing display of precise movements and evocative imagery. Crystal Pite's Ten Duets on a Theme of Rescue delves into the power of rescue narratives. Through ten intimate duets, five dancers navigate moments of tenderness, conflict, and emotional redemption, unveiling unseen fragments of these captivating stories. Nadav Zelner's Bedtime story features13 dancers clad in black pajamas embark on a passionate journey, blurring the lines between dreams and reality. Set to rhythmic North African music, this dynamic piece encapsulates freedom, hope, and the rediscovery of our inner child.
Artistic and Creative Team
Nederlands Dans Theater (NDT) is a renowned contemporary dance company, led by Artistic Director Emily Molnar since the 2020-2021 season. Since its founding in 1959 by Benjamin Harkarvy, Aart Verstegen and Carel Birnie in collaboration with eighteen dancers from the Dutch National Ballet, NDT has established itself as a pioneering force in modern dance. Collaborating with acclaimed choreographers like Glen Tetley and Hans van Manen, NDT has gained international recognition for its avant-garde productions. NDT 2, an extension of the company, focuses on developing emerging talent through creative collaborations and research.
Ten Duets on a Theme of Rescue
Choreographer/Crystal Pite
Stage Design/Cindy Salgado
Music Design/Cliff Martinez
Lighting Design/Jim French
Costume Design / Linda Chow
Rehearsal Advisor/Lydia Bustinduy, Ander Zabala
Cluster
Choreographer&Decor & Costumes/Edward Clug
Assistant Choreographer/Lydia Bustindy, Ander Zabala,Spencer Dickhaus
Music Design/Milko Lazar
Lighting Design/Tom Visser
Bedtime story
Choreographer/Nadav Zelner
Rehearsal Assistant / Lydia Bustinduy, Francesca Caroti, Ander Zabala
Lighting Design/Tom Visser
Costume Design/Maor Zabar
Sound editor / Matan Onyameh
Title
Nederlands Dans Theater NDT 2 Ten Duets on a Theme of Rescue╳ Cluster╳Bedtime story
Time
2023/10/06(Fri)19:302023/10/07(Sat)14:30
Duration
Approx. 90 minutes with a 20-minute intermission
Price
(Fri.)400/600/800/1000/1300/1600/2000
(Sat.)600/800/1000/1300/1600/2000/2200
Ticketing Info
August 1st 12:00 - August 8th 11:59 - NTT member pre-sale
August 8th 12:00- General ticket sales
Early Bird Discount
From 1st to 8th August, 25% off regular ticket price for NTT Members.
Ticket Package
Dance Package: 25% off on tickets over $1,200@ for the combination of 3 Works by NDT 2, Double Murder-Clowns/Fix, and WAVES.
Other Discounts
10% - 25% off for NTT membership holders.
10% off for National Theater and Concert Hall, National Kaohsiung Center for the Arts (Weiwuying) and National Symphony Orchestra membership holders.
10% off for CTBC Bank, E.SUN Commercial Bank and Taishin International Bank, Bank SinoPac and Cathy United Bank credit card holders.
50% off for disabled persons plus one companion, and senior citizens 65 or above (ID required at entrance).
25% off group ticket price for groups of 20 or more per program.
※Only one discount may apply per purchase.
※Tickets purchased as a ticket package can not be individually returned or exchanged.
Notice
※Approx. 90 minutes with a 20-minute intermission
※Suggested for ages 7 and above